Marie
J

ayasekera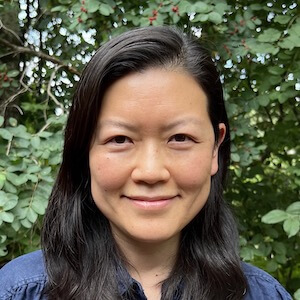 I am an Assistant Professor of Philosophy at Colgate University. I specialize in the history of early modern philosophy, and Descartes in particular. I received an MA and a PhD in Philosophy from the University of Michigan, an MA in Philosophy from Tufts University, and a BS in Biology from Yale University.
Research Summary
My research to date has been on Descartes's views on human agency and freedom. In particular, I have explored how Descartes carves out space for human agency and freedom in the face of a number of factors—God, the laws of nature that govern human bodies, even our own mental faculties—that might seem to reduce us to conduits through which external causes operate. Because his views on the topic intersect with questions about freedom, deliberation and decision-making, perception, the emotions, moral responsibility, and the nature of God, I work in a wide range of areas in Descartes's philosophy (epistemology and metaphysics, moral psychology, natural science, and philosophy of religion). See links to my published work below. Please email me for drafts of papers under review.
Papers
"Imitation and 'Infinite' Will: Descartes on the Imago Dei," forthcoming in Oxford Studies in Early Modern Philosophy, Volume
VIII

. [PDF]
Teaching
I have taught a variety of courses that introduce students to the discipline; intermediate-level undergraduate surveys of the history of modern philosophy; upper-level undergraduate seminars on Descartes, Hume, and contemporary moral psychology. I have also supervised independent research projects on various topics in ethics, moral psychology, and philosophical method.
See online samples of my seminar course materials: